News and Events

UN International Atomic Energy Agency designates Ontario Tech as a Collaborating Centre
The United Nations International Atomic Energy Agency (IAEA) confirms Ontario Tech's designation as an official Collaborating Centre in support of IAEA activities on integrated Energy Systems with advanced nuclear power reactors including small modular reactors (SMRs) as well as initiatives such as non electric applications of nuclear energy. The University becomes the first Canadian Institution to receive this international designation. Read more...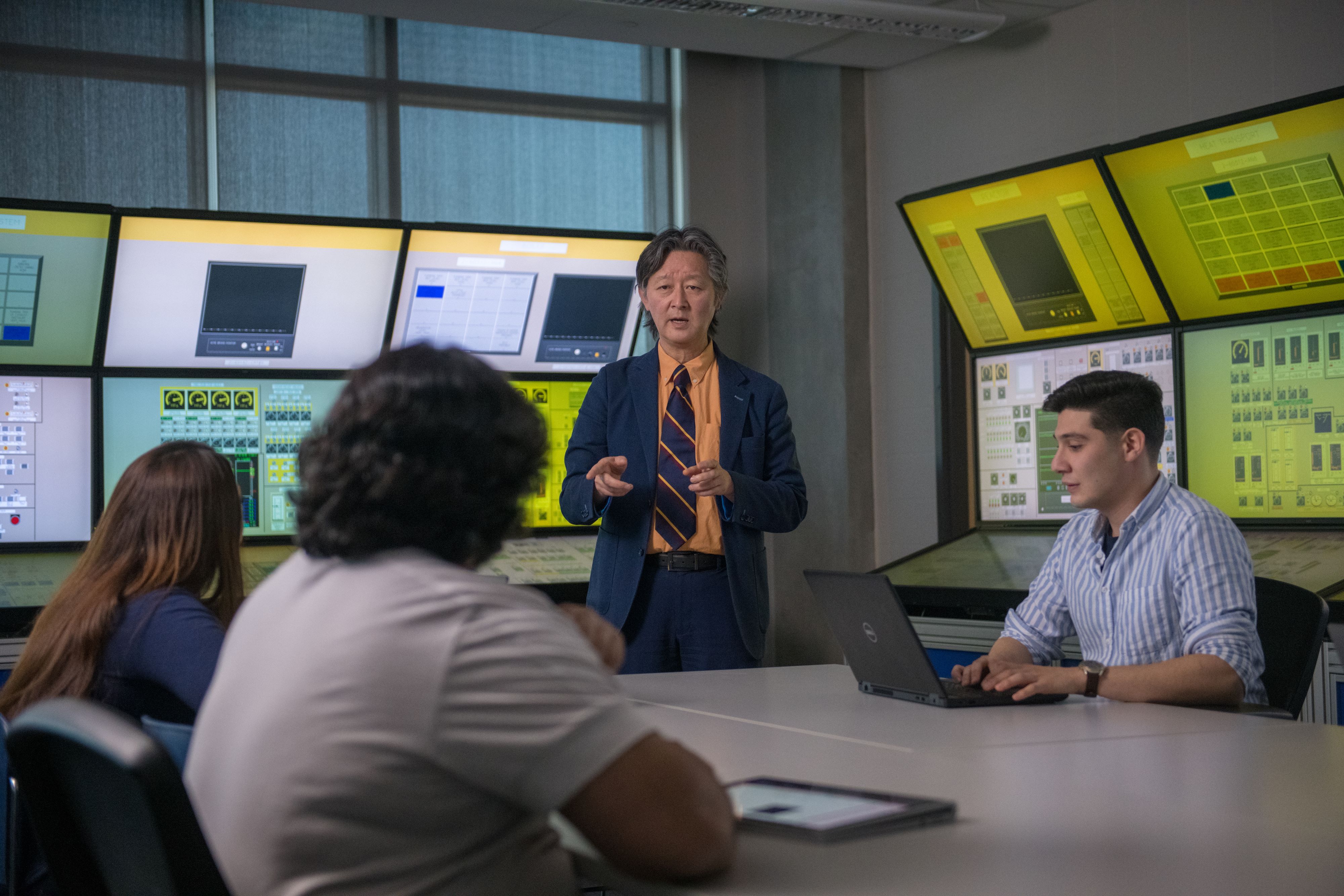 Small modular reactors: The dawn of a new era of Canadian nuclear energy
Small modular reactors (SMR) aim to renew the way Ontario, and Canada, produces nuclear energy in the long term. In 2019, Ontario signed an inter-provincial Memorandum of Understanding (MOU) related to SMR development, an agreement that connects provincial governments and power utilities in New Brunswick and Saskatchewan. Alberta has now joined the MOU, further solidifying Canada as a global leader in this emerging technology. Ontario Tech aims to play a leading role in the development of SMR technology through its Centre for SMRs. Read more...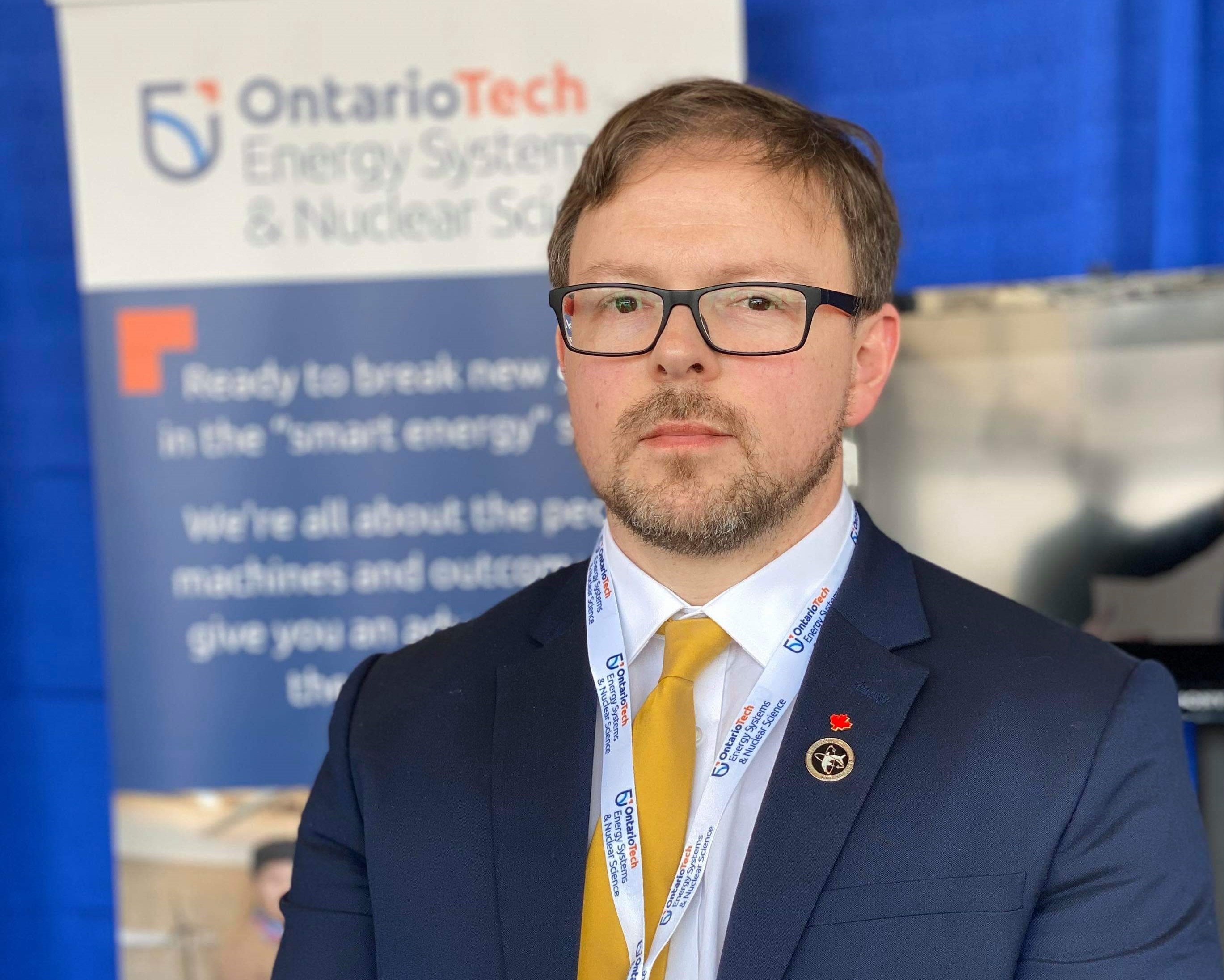 Dr. Kirk Atkinson discusses Small Modular Reactors with Global News Radio's ON Point with Alex Pierson
In an interview with guest host Arlene Bynon, FESNS Associate Professor and Industrial Research Chair Dr. Kirk Atkinson, Director of the Centre for Small Modular Reactors, Ontario Tech University talks about what Small Modular Reactors are, why you should know about them and why four provinces that opposed the carbon tax are looking to utilize them in the near future. Interview running time: 11 minutes. Listen here...

FESNS professor develops
high-fidelity coupled radiation-CFD model for p
redicting airborne coronavirus inactivation from low dose far-UVC lighting

One of the biggest global public-health challenges with COVID-19
is air-droplet transmission. New research published
in the journal Nature Scientific Reports, November 2020, by FESNS professor Dr. Kirk Atkinson proposes a safe and inexpensive way of reducing airborne pathogens with far-UVC light.
Dr. Atkinson developed a high-fidelity, fully-coupled radiation transport and fluid dynamics model to quantify disinfection rates within a typical ventilated room. The model shows that disinfection rates are increased by a further 50-85% when using far-UVC within currently recommended exposure levels compared to the room's ventilation alone. Read more...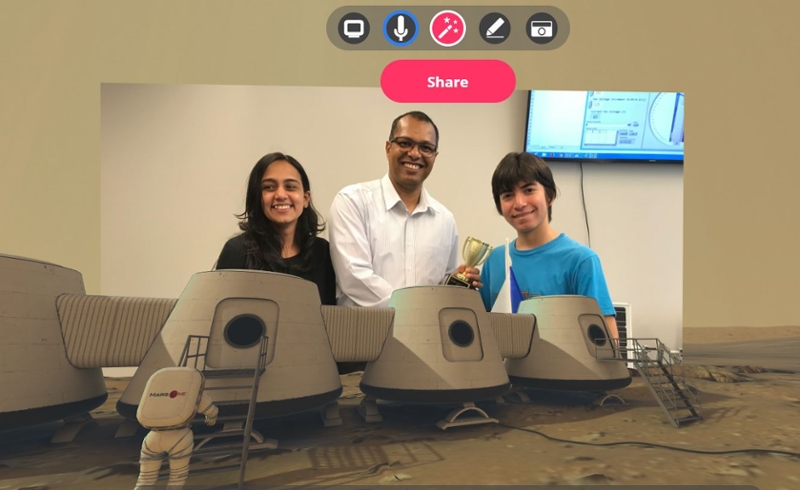 Faculty of Energy Systems and Nuclear Science hosts first of its kind interactive Energy Solution Challenge using VR
On Saturday, June 6, 2020, the Faculty of Energy Systems and Nuclear Science (FESNS), in collaboration with and sponsored by Moltex Energy, hosted the event where teams of high school students from across Ontario were tasked with solving energy source challenges faced by the first human colony on Mars, using software to design the planet's first nuclear reactor. Read more here and here.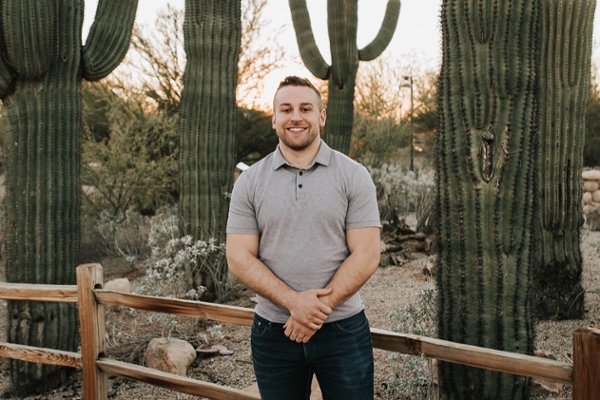 Innovative reactor design earns Nuclear Engineering student high marks on the international stage
For his Capstone design project, fourth-year Ontario Tech Nuclear Engineering student Jordan Crowell set out to develop a solution to Canada's northern energy challenge. Jordan submitted his project to the 2020 American Nuclear Society's (ANS) Student Design Competition, putting his project up against other universities across North America. On April 5, he learned his project ranked among the top 10. On April 10, Crowell pitched his reactor design in the competition's online finals and won second place. Read more...
CNA2020 Panel on Small Modular Reactors features FESNS professor Dr. Atkinson
In February 2020, Dr. Kirk Atkinson, Director, Centre for Small Modular Reactors &
Associate Professor and NSERC/UNENE Industrial Research Chair, Faculty of Energy Systems and Nuclear Science, Ontario Tech University, appeared on a panel at the annual Canadian Nuclear Asscoiation (CNA) Conference. Dr. Atkinson joined
Mark Lesinski, President and CEO, Canadian Nuclear Laboratories, and Ken Canavan, Chief Technology Officer, Westinghouse,
to discuss "SMRs as Disruptive Technology".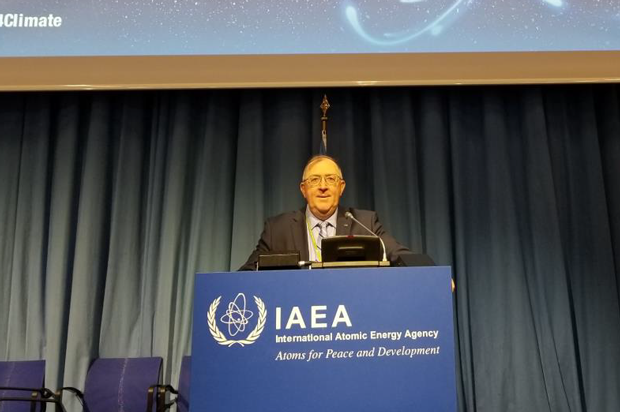 Our energy future: "It's already time to be thinking about the 22nd century"
Over an illustrious career as a leading international authority on nuclear power, Ontario Tech University's Dr. Igor Pioro has seen a lot of global debate about the future of energy and the shift away from fossil fuels. In October 2019, Dr. Pioro addressed delegates in Vienna, Austria at the International Atomic Energy Agency's 2019 Conference on Climate Change and the Role of Nuclear Power. Read more...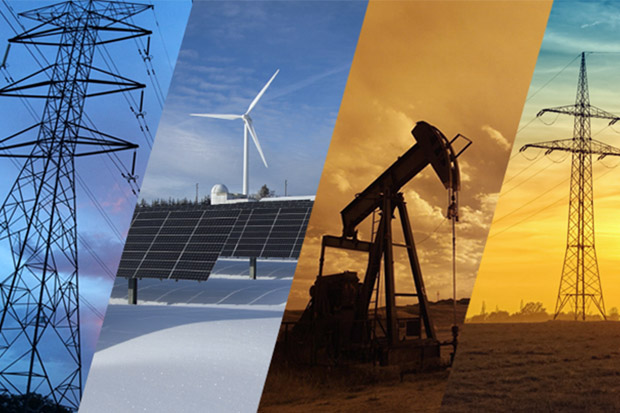 How universities can drive Canada's energy strategy
Ontario Tech President Dr. Steven Murphy lays out the many challenges Canada faces if it is to reach its goal of generating 100 per cent of its energy from non-emitting sources by 2050 in a November 14, 2019 National Post op-ed. Each of the country's regions relies on a different mix of energy sources, which adds to the complexity. Learn more...
Ontario Tech Students use virtual reality to visualize radiation
As part of their final-year capstone (senior thesis) projects at Ontario Tech University, students in the Faculty of Energy Systems and Nuclear Science developed interactive virtual reality (VR) to help people visualize radiation in different objects. In June 2019, Global News' Brittany Rosen visited the University to find out why the students are hoping their project can help the public gain a better understanding of the amount of radiation that surrounds them. Learn more...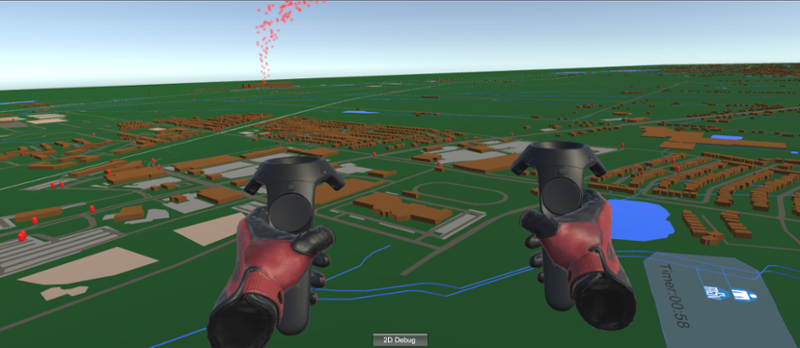 Ontario Tech students deploy interactive virtual reality to 'visualize' invisible radiation
Low levels of background radiation such as those found in food are harmless to humans. But exposure to ionizing radiation found in the higher part of the electromagnetic spectrum such as x-rays, gamma rays and artificial particle accelerators do pose health hazards. As part of their final-year capstone (senior thesis) projects at Ontario Tech University, two groups of Faculty of Energy Systems and Nuclear Science (FESNS) students demonstrated how interactive virtual reality (VR) can visualize ionizing radiation through simulated measurements. Read more...